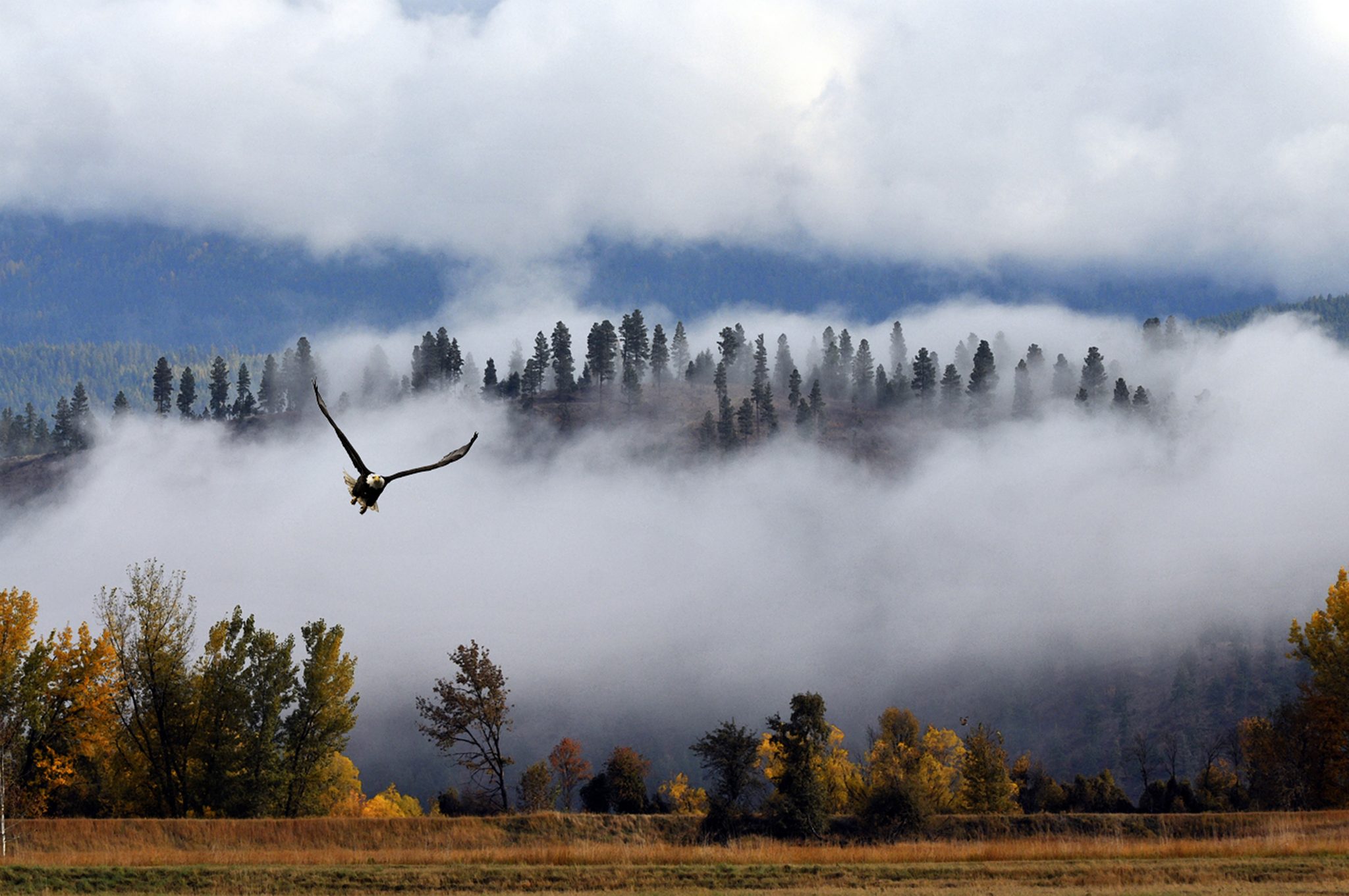 A beautiful valley known as the Kootenai Valley is nestled in between the Selkirk and Purcell Mountains in North Idaho, in the town of Bonners Ferry, ID. The Kootenai Valley is home to 4 wildlife refuges. There are so many photo opportunities here that it is hard to know where to point your camera first. Landscapes, still life and, of course, the wildlife. Moose, bear, eagles, deer, elk, otter, osprey, bobcat, lynx, songbirds, owls, are but a few inhabitants found here. Bring your digital or film camera and be prepared to be amazed. Any time of year is good in the Kootenai Valley for image capture. Students get lost in nature's rhythm. Season to season, year to year or day to day, the Kootenai is calling photographers who love nature.
Guests arrive Friday afternoon, and depart Monday by 11:00am. Lodging (double occupancy), meals and transportation while in the valley are included. Expert photography guidance by photographer/naturalist David Marr.
A single supplement fee of $350 will apply for requested Single Occupancy.